About Foundation Stone Financial Planning
With a collective 60 years in the financial advice industry, David Lunn and Dervla Moloney operate Foundation Stone Financial Planning from Kilkenny as a fee-based financial planning service that services clients across the Republic of Ireland.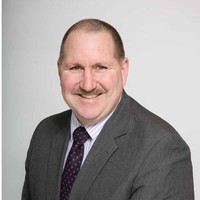 DAVID LUNN, MSc CFP
Director at Foundation Stone Financial Planning
Founder of Foundation Stone Financial Planning Ltd, David Lunn has worked in finance for over 35 years. After working in Hong Kong, David returned to his native Bermuda where he helped establish HSBC Premier Banking.
Landing in Ireland in 2007, he spent over a decade with Bank Of Ireland, where as a private banking manager, he focused on pension funding, wealth extraction, cash management solutions, and investments with a focus on long-term capital preservation and growth.
"For more than 30 years I have helped business owners, aged between 55 and 70 and with a net worth of over €2 million, by bringing organisation and clarity to the tough, personal money decisions they have had to make."
A Life Centred Financial Planner, David's skill lies in offering an objectivity with his financial knowledge and experience, as clients navigate what can often be emotional financial decisions at various transitions in their lives.
When you're looking for financial solutions, an objective viewpoint is a must when seeking advice, as many financial advisors will scramble for your attention and the commission that it will earn them.
David will help you to plan ahead for the financial events you've not yet considered, using his knowledge and access to the market's financial products.
DERVLA MOLONEY, MSc CFP
Director at Foundation Stone Financial Planning
A Director of Foundation Stone Financial Planning Ltd, Dervla's proven track record is seen in her 25 years in finance, creating and managing financial strategies for clients.
As well as international investment experience, Dervla spent 20 years working on private banking portfolios at Bank of Ireland, from retirements and investments to asset management, business succession, life protection and more.
Managing wealth with discretion and integrity, the fully qualified and certified financial planner says her chief focus is her clients, their objectives and aspirations.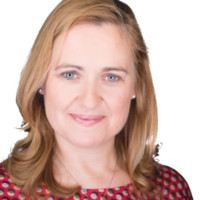 "What I love about being a financial planner is being able to help people understand their own financial situation and to get the best outcome they can from the money that they have."
"It's rewarding when the plan starts to come to fruition, when they can see the benefits of what they have done over the past five, ten years, and deliver on their original goals and objectives."
Dervla is a firm believer that everyone needs to talk with a financial planner at some stage of their lives.
"The sooner that can happen, the better the potential outcome for the individual and for their family."
Get in touch with us today and talk to either Dervla or David about how Foundation Stone Financial Planning Ltd can help you get a return on life and reach your lifestyle potential with the money that you have.